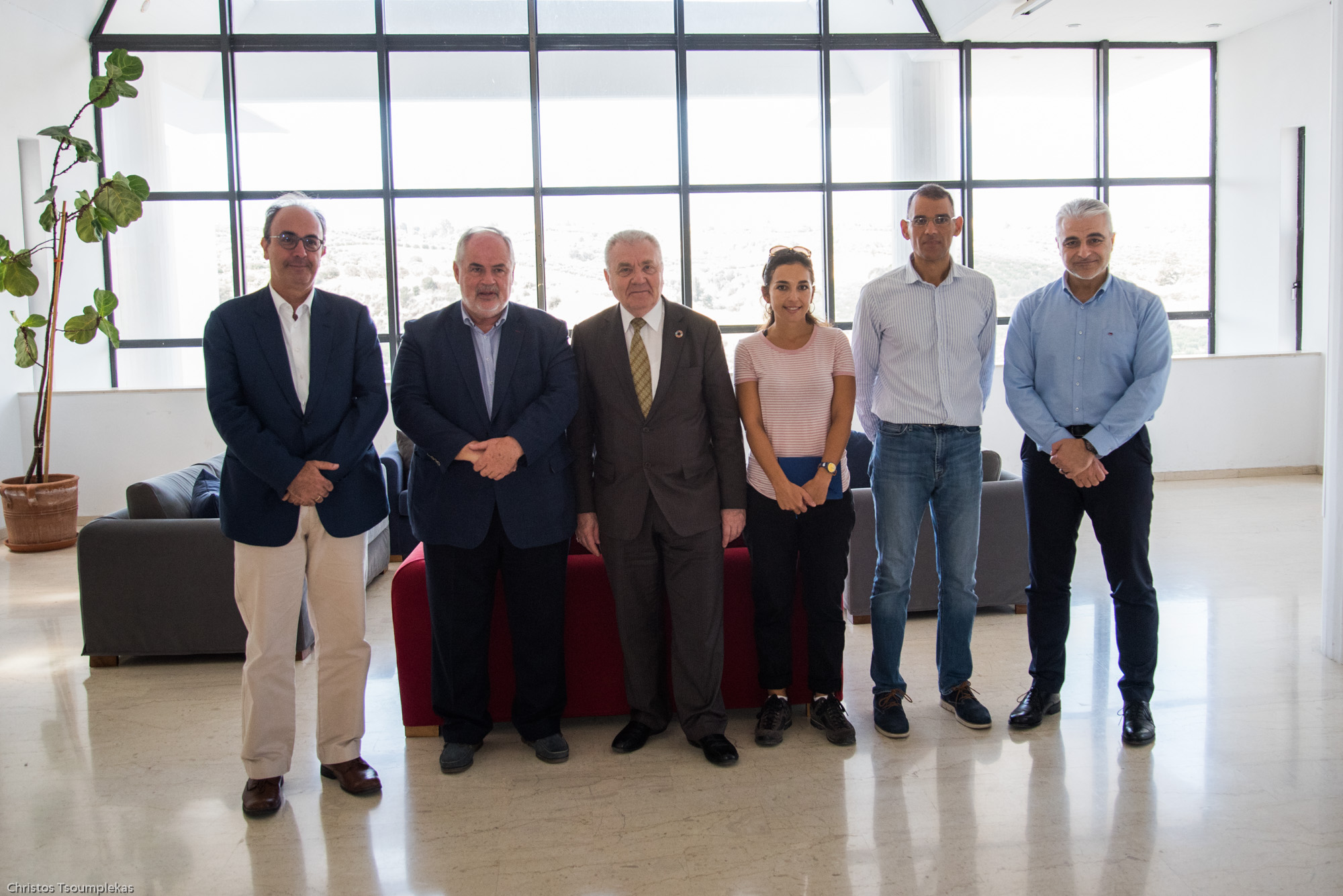 Μαρούσι, 22-9-17
The meeting of Alternate Minister for Research and Innovation Costas Fotakis with the President of ERC Jean-Pierre Bourguignon
PRESS RELEASE

Following the visit of Prime Minister A. Tsipras to FORTH, Costas Fotakis, Alternate Minister of Research and Innovation, held a working meeting with Prof. Jean-Pierre Bourguignon, President of the European Research Council (ERC), in which he presented the government's policy on Research aiming at the development of the Knowledge Driven Economy.
Respectively, the ERC President analyzed the general operation principles and the objectives of the European Research Council. The blue-sky research that results from scientific curiosity is at the heart of these policies.
A significant consensus was reached regarding the pursuit of scientific excellence and high-quality research.

The Alternate Minister for Research and Innovation also presented to Mr. Bourguignon the Hellenic Foundation for Research and Innovation (HFRI), a new institution which fosters the young scientists and the research conducted in the Universities and the Research Centres of the country. He also stressed the close connection between the national research strategy and the ERC's basic aims.

For his part, the president of the ERC praised the government's initiatives to encourage the participation of Greek scientists in the European Research Council's programs in order to reversing the one-sided brain drain.