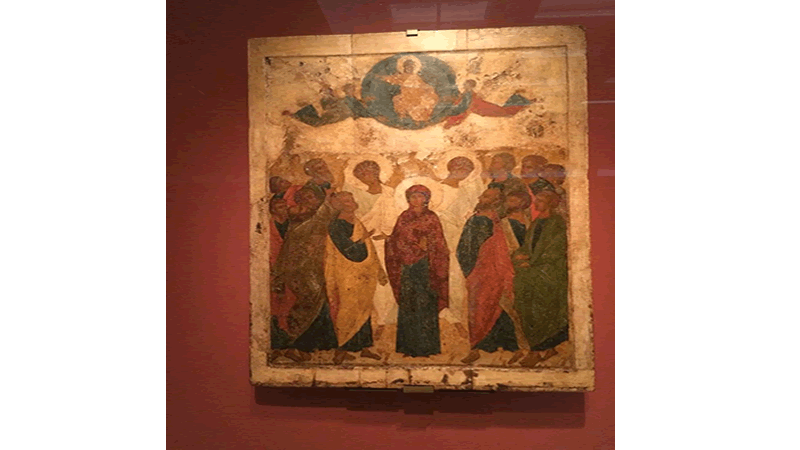 The Ascension icon, painted by Andrei Rublev in 1408, is part of the State Tretyakov Gallery's collection.
The exhibition was co-organized by the Greek Ministry of Education, Research and Technology (Research and Innovation sector, General Secretariat for Research and Technology), the Greek and Russian Ministries of Culture, the Byzantine and Christian Museum, in collaboration with the State Tretyakov Gallery.
The icon is the first art work to be exhibited in the Byzantine and Christian Museum in the framework of the cultural events to take place in the context of the Year of Greece and Russia 2016.